Here are some key dates for the upcoming season:
January 27 - Next League Meeting


February 3 - Season Fees due

February 7 - Deadline to get schedule requests to scheduler@ggwsl.org

February 24 - Draft schedule posted on/before this date; still subject to change without notification!

February 28 - vote for bylaw change, special meeting

February 28 - Schedule will become final; I'll send a notification for any changes after this point

March 7/8 - SPRING 2020 SEASON STARTS!

April 11/12 - No games due to the Easter holiday

April 17 - Challenge Application must be turned in to vpnewplayers@ggwsl.org

April 22 - Tentative inter-team transfer deadline

May 2 - SF Nighthawks vs UC Berkeley Women's Soccer Team

May 10 - Mother's Day - No games for O-35 teams that don't want to play

May 16 - Last anticipated "regularly scheduled" game for most Saturday teams

May 23/24 - No games due to Memorial Weekend

June 7 - Last anticipated "regularly scheduled" game for most O-35s

June 14 - tentative last day of the season; teams should be ready to play up through this date, even if games aren't initially on the calendar (make-up games, challenge matches, championship matches)

August 29 - Annual Anne Wager Benefit 7aside Soccer Tournament - SAVE THE DATE!

League Meeting

When: Monday, January 27, 2020

Time: 6:30 pm

Where: Sports Basement, Potrero - 1590 Bryant St., San Francisco, CA, 94103 - NOTE: Top floor

Why: Get the latest information about the league! Meet other team representatives from the league! Thank you for remembering that attendance is mandatory. Each team should have a representative present. Absent teams will be assessed a general fine of $50
Openings for players of all skill levels both in OPEN and O35!

Check out the TEAMS LOOKING FOR PLAYERS PAGE
Contact Alicia vpnewplayers@ggwsl.org for more information
For all communications, please cc secretary@ggwsl.org
Angela Bailey, president@ggwsl.org
-League sponsors, anything that can't be addressed by the contacts below
Alicia Yanow, vpnewplayers@ggwsl.org
-new players, new teams, Anne Wagner Tournament
Coco Moya, vpreferees@ggwsl.org
-referee issues (not addressed by comment section on game card), new referees, CSAN forms, Electronic Player Passes
Susan Hopkins,vpdiscipline@ggwsl.org
-conduct issues (not addressed by comment section on game card), game cards, player cards
Anna-Marie Blinn, scheduler@ggwsl.org
-schedule issues, forfeits, challenge matches
Toni Setteducato, vpfields@ggwsl.org
-field issues and feedback
Nina Gann, treasurer@ggwsl.org
-league dues, fines
Rima Mori, secretary@ggwsl.org
-newsletter, meeting minutes, league meeting location/times
Rainouts - The league policy is IF IN DOUBT, SHOW UP. I know this makes it hard for the 9am games, but until P&R changes their policies, there is little we can do. Also, all turf fields are open RAIN OR SHINE -- you will play in the rain!
The best place to check for rainout information is the GGWSL schedule page.
If you wish to call SFP&R, their number is (415) 831-5510.
Also try these links:
It appears that Berkeley (Gabe and Gilman/Tom Bates) may now be posting field status online. It's not clear how frequently they'll be updating this, but it's another place to check: Berkeley field info
Rain out phone numbers:
SF Park & Rec (grass fields): (415) 831-5510 (better to use the link above)

Berkeley: Gabe (West Fielding) and Tom Bates (Gilman) fields: (510) 981-5161 Press 1. Call after 8 a.m. Per their request: "Please use common sense when you are on these fields and if it starts raining- stop playing even if we have made the call that the field is open. It's not worth destroying a rain soaked field for the rest of the season so you can get in your 1.5 hour game or practice on a rainy day"
Join our email distribution list: HERE -->
For more league information:FAQs
Follow us @GGWSL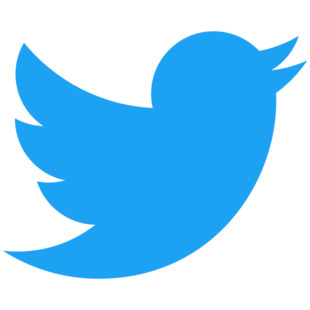 Thank you to our league partners and sponsors!
GGWSL is part of SB's Basementeer's Program! Sign up at SB, get 10% off every item you purchase AND 10% of profits go to the GGWSL community fund!
GGWSL members receive a 10% discount, free ACL Injury reduction clinic at team practices and plus Sunset Soccer will loan (no charge) your team jerseys, Flags, Pinnies, Portable Goals, Lining Machines plus much more!
Receive a 10% discount on your first on line order with discount code HYDRATE
Find a League Sponsor - Make $300! Lower your team's League fees! Read on >>
GGWSL is an Affiliate Member of CSA-North, USASA and US Soccer Federation